GIS delivers insight on the transportation infrastructure life cycle. Plan, monitor, and manage complex systems more effectively.
Support data-driven decisions
GIS brings efficiencies and better information to bear across your organization. From planning to delivery, operations, and maintenance, bring the power of location intelligence to your organization. Use ArcGIS software to organize your information for better decisions and customer satisfaction.
Build a system of record
Organize and integrate information from across your organization to better support your business objectives.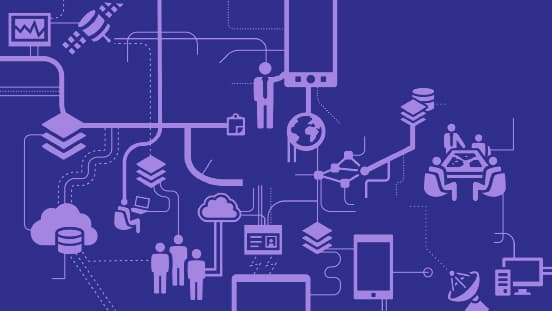 Empower your workforce
Give each business unit the tailored information it needs on any device, anytime, anywhere.
Create seamless workflows
Bring spatial intelligence to your enterprise business systems. Break down silos and uncover deeper insight.
Take GIS to the field
Improve coordination and achieve operational efficiencies in field workforce activities. Reduce or even eliminate your reliance on paper.
Leverage location intelligence
Use the power of GIS for greater insight and operational performance.
Roads and Highways
Plan, monitor, and manage strategic infrastructure more effectively.
Public Transport and Rail
Monitor assets in real time, optimize routing, and improve communication.
Airports and Aviation
Improve management, safety and security, and regulatory compliance.
Ports and Maritime
Manage assets while enhancing your sustainability and security.